MedSafe™ Aquamax™ Antimicrobial
HDPE Plastic Lockers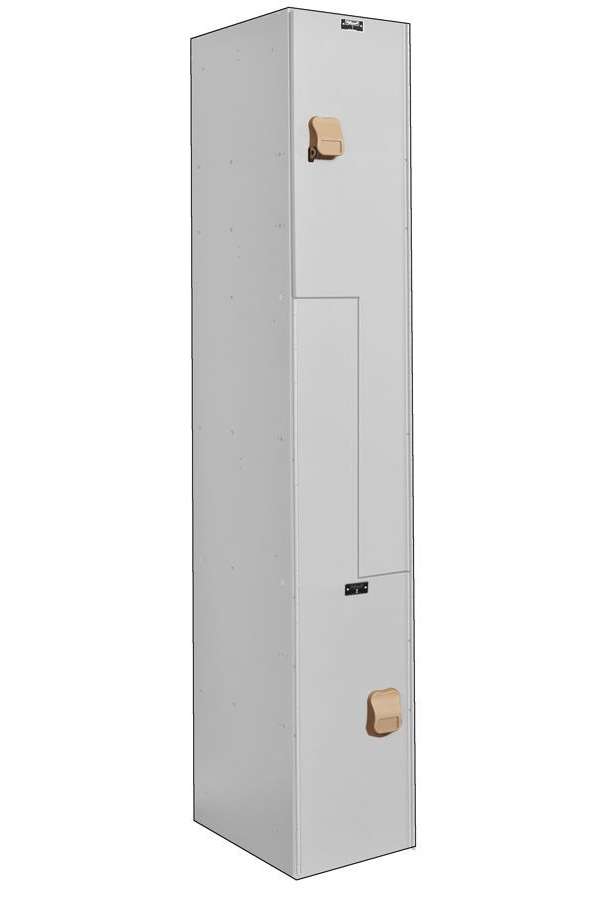 Configurations:
ADVANTAGES:
• Permanent antimicrobial protection
- kills microbes (yeast, bacteria, mold, mildew)
• Scratch Resistant
• Corrosion Resistant
• Impact and dent resistant
• Easy to clean
• Mildew and odor resistant
• Graffiti resistant (pencil, pen, paint and most common markers)
• Chemical Resistant
MedSafe AquaMax lockers are manufactured with high density polyethylene (HDPE) that contains a specially formulated ANTIMICROBIAL agent that permanently resists the growth of bacteria, mold, yeast and mildew. This special feature combined with all the great features of our AquaMax lockers make these lockers ideal for use in medical, educational, retail and manufacturing environments.
Features:
BODY CONSTRUCTION: Corrosion Proof High Density Polyethylene (HDPE), with 3/8" thick body panels
BODY STYLES: Single, double, triple, six tier and z-tier
HINGES: heavy-duty continuous full height extruded aluminum with a powder-coat finish to match color of door
HANDLE (wardrobe): Projecting solid plastic handle with lift-type latching
HANDLE (box): Single-point thru-the-door projecting friction catch door pull with padlock hasp
SHELVES: Hat shelf is included in single tier lockers.
HOOKS: 2 single-prong hooks in single and double tier lockers.
Catalog:
Width
Depth
Opening Height
Overall Height
Tier
Grouping
Openings Per Group
Catalog #

Single Tier

12
18
72
72
1
1-wide
1
MSPL1282-1A-WE

Double Tier

12
18
36
72
2
1-wide
2
MSPL1282-2A-WE

Z-Tier

12
18
48
72
Z
1-wide
2
MSPL1282-ZA-WE
Colors:
White
- Photos
- Aquamax Medsafe Locker Specifications
- See also: Aquamax Solid Plastic Lockers